THE OFFICE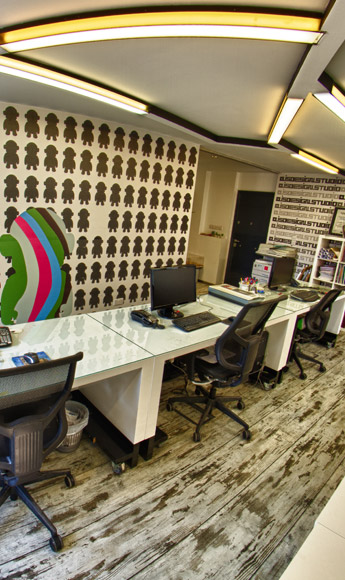 About us
The architectural practice was founded in 1995 by Maria Achniotou, an innovative architect, after having worked for several architectural offices in Cyprus and abroad, as well as the Ministry of Public Works of Cyprus. The integrated architecture and interior design service was born in 2008 when talented interior designer, Andreas Achniotis Perales joined forces with Maria. Maria and Andreas share a vision: to tell a good story, with a beginning, middle and end, through their design solutions. They create original solutions via research, truth and insight. They design from the inside out and then let the outside in.
At AIS Design Studio, the design solutions include private residences, industrial premises, hospitals and schools, and also, restaurants, cafes, shops and offices, all from concept to completion. The extensive portfolio of AIS Design Studio demonstrates both proficiency as well as commitment to good design.
Maria and Andreas pride themselves on well thought-out design solutions with confident executions. If you want to tell your story through the objects and experiences that surround you and the space you inhabit, we are the writers top help you do that. Come talk to us.